DJ MAG TOP 100 DJS 2021 VOTING IS NOW OPEN
---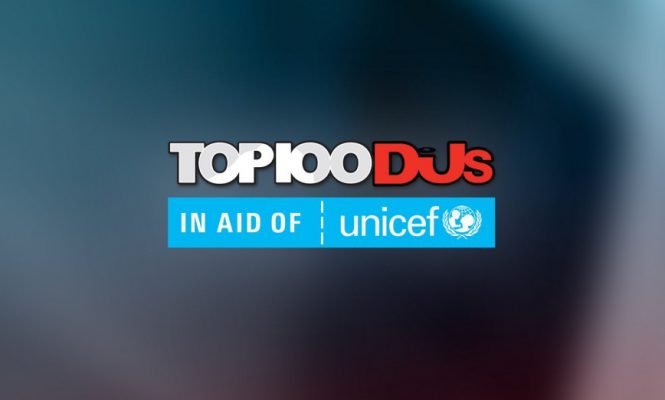 DJ MAG TOP 100 DJS 2021 VOTING IS NOW OPEN
Top 100 DJs returns with a virtual showcase to support Unicef's Vaccinaid program
Voting in the world's biggest DJ poll, DJ Mag's Top 100 DJs, is now open. You can cast your votes once open at vote.djmag.com.
Top 100 DJs 2021 voting launches alongside a competition, in partnership with Unicef and Crowdfunder, to win a once-in-a-lifetime trip to meet the winner of this year's Top 100 DJs after they collect their award in Amsterdam. You can enter the competition here. Terms and conditions apply.
The voting will be also be accompanied by the return of the Top 100 DJs Virtual Festival, a ten-week online showcase of the world's leading DJs from across the planet. The Top 100 DJs Virtual Festival series first launched in 2020, in response to the pandemic and the closure of the global nightlife and event industry. 2020's showcase was viewed more than 10million times, with all sets raising money for Unicef.
The Top 100 DJs Virtual festival series, which takes place every Saturday and Sunday from 24th July — 19th September, will be broadcast across DJ Mag's YouTube, Facebook and Twitch channels. Saturdays will be dedicated to Top 100 DJs, with Sundays celebrating the Alternative Top 100 DJs.
The Alternative Top 100 DJs uses the same vote data as the Top 100 DJs poll, cross-referenced with Beatport sales data and a genre-filter. In 2021, the genres included in Alternative Top 100 DJs will be widened to include a number of Beatport's high-selling genres, including house, techno, drum & bass and other derivatives that have recently been underrepresented in the main poll.
Confirmed Saturday DJs include reigning Top 100 DJs champion David Guetta, Dimitri Vegas & Like Mike, Mariana Bo, Timmy Trumpet, Lokyii, Carta, Casper Yu, Ummet Ozcan, Oliver Heldens, Steve Aoki, Afrojack, Nifra, ATB, Bassjackers, Vini Vici, Vize, Fedde Le Grand, KSHMR, Ayrue, and many more.
Sundays will be soundtracked by artists including Juliet Fox, Claptone, Dennis Ferrer, Jaguar, DJ Spen, Manda Moor, Lauren Flax, Justin Cudmore, Paulette, Anfisa Letyago, Delano Smith, Mike Dunn, and many more TBA.
Now in year five of a long-term partnership, Top 100 DJs has raised more than £80,000 for Unicef, the world's leading children's organisation. With this money, Unicef has been able to provide enough life-saving vaccines to protect more than one million children worldwide.
This year, the fundraising focus shifts to Unicef's Vaccinaid program. With vaccines rolling out, we're beginning to win the fight against COVID-19. But we can't stop at our own borders. When one country is at risk, we're all at risk. DJ Mag are asking DJs, artists and fans to play their part in supporting Unicef's mission to deliver two billion vaccines, as well as millions of treatments around the world this year. Viewers of the Top 100 DJs Virtual Festival will be invited to donate whatever they can afford during the broadcasts, or enter the charity prize draw, in partnership with Crowdfunder.
Following a successful debut in 2020, Top 100 DJs has renewed its partnership with VirtualDJ, to create exclusive content with the leading DJs from the poll. With more than 100 million downloads, VirtualDJ is by far the most-used DJ software on the market, and has a recognised history of technical innovations that have shaped digital DJing for the past 20 years. This year, VirtualDJ is the talk of the industry for introducing a game-changing technology — real-time stems separation —in their DJ software. This new technology is opening a new frontier for DJing that will deeply impact how DJs can mix in the years to come, and felt like the natural companion, this year, to the world's leading DJ poll. VirtualDJ will be visible across the voting process and social media results reveal, and DJ Mag will be launching an exclusive 3-Minute Challenge series, where artists will put VirtualDJ's software, and their own skills, through the paces.
Top 100 DJs is a fully open poll, with no nominations or categories. Voters are simply asked to choose their top five DJs. They can include a DJ with five followers to a DJ with five million followers — but voters are reminded that they only get one vote each year! The 100 DJs with the most votes make the final ranking.
Cast your votes now at top100djs.com.
---