---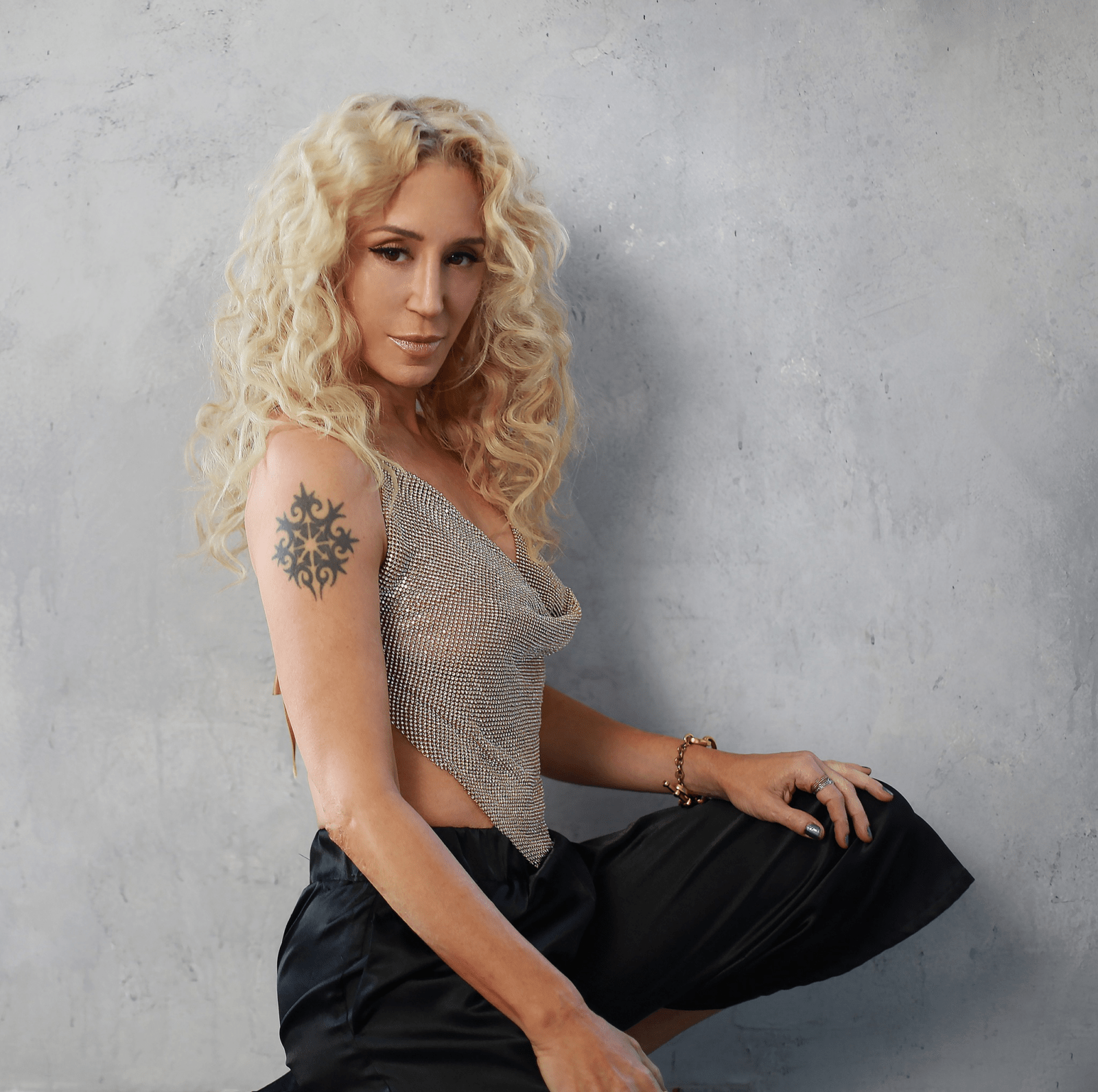 Biography
---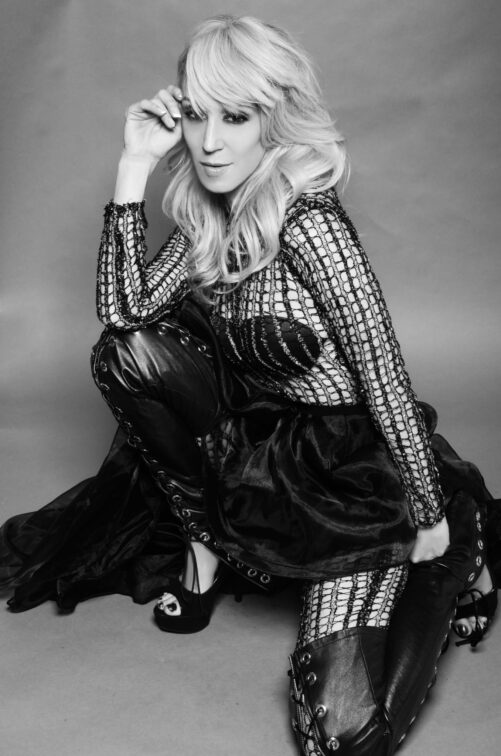 JES's career so far has been nothing less than astonishing. Impacting worldwide with hits like As The Rush Comes, Imagination, Awaken, and her most recent Grammy-nominated song, Hold On. With over 130 million streams, three Grammy nominations, sold-out shows on six continents, and two Billboard #1 singles to her credit, JES has cemented her reputation as a truly formidable singer, songwriter, and recording artist.
Born Jes Brieden, the New York City native was obsessed with music and performing from a young age. Music shaped her early life, and she had her first taste of a professional recording session at the tender age of 14. She honed her craft obsessively, absorbing the rich musical culture of the city. After relocating to Los Angeles and discovering the burgeoning underground music scene, JES began writing electronic music. Quickly finding success, one of her first electronic tracks, Starchildren, landed on the acclaimed German DJ Paul van Dyk's influential Politics of Dancing compilation. As more releases followed, JES formed the now legendary electronic group Motorcycle, which spawned the international club hit As The Rush Comes, eventually crossing over to mainstream success. JES went on to sign a four-album solo deal with Tiësto's Black Hole Recordings.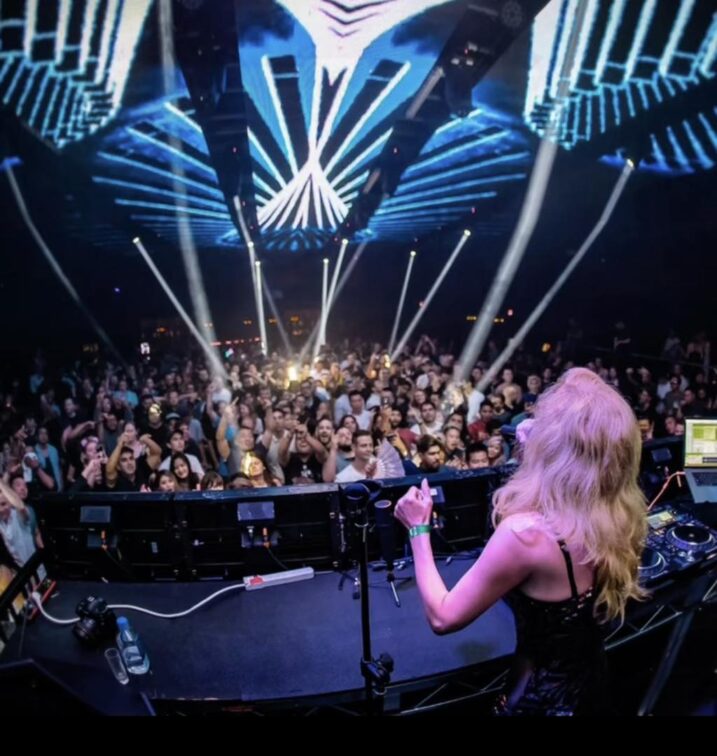 She released her debut solo album, Disconnect, in 2007, achieving another massive hit with the single Imagination, which topped the Billboard Radio Airplay Chart and remained in the top 100 for over 65 weeks. JES collaborated with Tiësto on the dance classic Everything, appearing on his Grammy-nominated album Elements of Life. She performed alongside Tiësto on his groundbreaking 2008/9 Elements Of Life world tour and was also the opening act, promoting Disconnect.
Her summer anthem Awaken, crashed into the mainstream charts in 2011 and hit the #1 spot on the SIRIUS XM BPM channel. In the same year, she co-wrote and performed two tracks on BT's Grammy-nominated These Hopeful Machines. The industry recognition continued in 2013 as JES teamed up with Cosmic Gate for Flying Blind and BT again for Letting Go. Both tracks received best track nominations in their respective categories at the International Dance Music Awards (Miami).
Never one to rest on her laurels, JES launched a media label, Intonenation Records, in 2015. Intending to retain her artistic vision and promote new talent, the first release, Hold On, written by JES with Shant & Clint Maximus, brought her a third Grammy nomination. JES continues to pack venues and win hearts with her stand out songs, including notable releases like Fall into You with Cosmic Gate, Calling For Love, with Markus Shulz, I Won't Let You Fall, with Aly & Fila, and her recent solo hit We Belong To The Night.
JES opens 2021 with an entirely new chapter, bringing an exciting new artist project to life with the standout first single, Lay Down. Framing her soulful vocals and songwriting with a fresh pop sound, the single hints at what to expect from a highly anticipated album releasing towards the end of the year.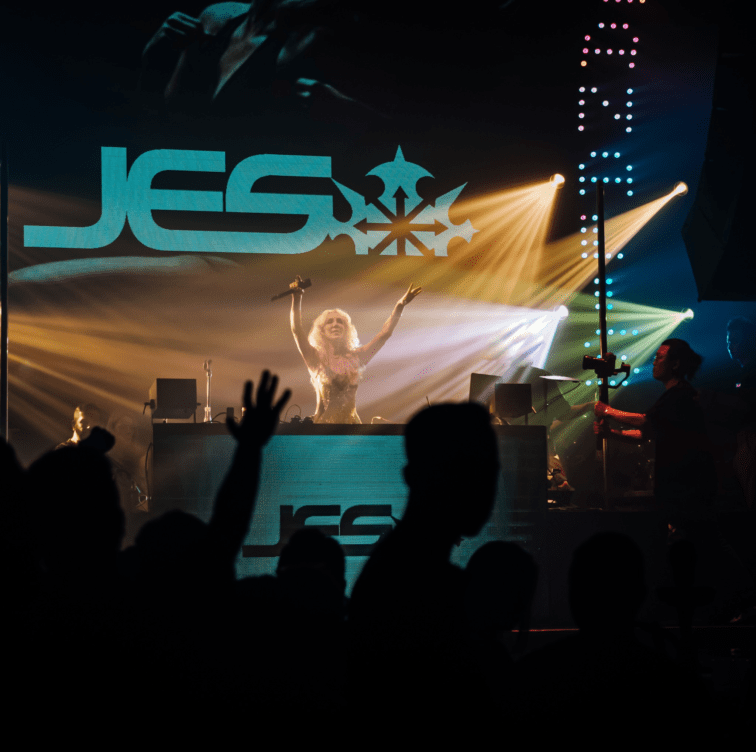 Her autobiographical, emotionally charged songs carry a worldwide appeal to all generations of music fans. JES's music draws on her own experiences and emotions, translating feelings into music. "I want my music to touch people, connect with them, and let them know that they're not alone in their feelings or their hearts. I want to inspire hope and let them know that they're understood," says JES of her purpose. "I want my music to be a refuge for the heart, a place where you can feel good and be free." That is the essence of her
continuing legacy, one that has had profound effects on millions of people and will continue to provide a beacon of light in the darkness for many, many more.
A solo career beckoned with the release of the 2007's artist album Disconnect. It generated three Billboard top 20 hits including "Imagination" which reached #1 and stayed on the chart for 45 weeks. JES toured extensively with Tiesto on his groundbreaking "Elements Of Life" tour and collaborated on the accompanying album. "Disconnect" was followed by 2008's "Into The Dawn," which featured chill out remixes of some of JES' most popular works. JES performed at the Beijing Olympics for Coca Cola's WE8 artist program and was featured on her own specially designed bottle. 2010 saw the release of her next full-length artist album High Glow, which spawned the radio hit "Awaken". Her innovative 2011 continuous mix album Unleash The Beat Vol.1 (the first of a now popular series) lead the way to a one hour weekly radio mix show of the same name which is syndicated worldwide. Collaborations with the world's leading DJ's have generated a steady stream of hit tracks and remixes with Tiesto, Armin Van Buuren, Cosmic Gate, BT, Ferry Corsten, Paul Oakenfold and ATB. JES had received two Grammy nominations and numerous songwriting awards. In 2015 JES launched her own music label called Intonenation Records. The debut release Hold On, enjoyed immediate support from some of the biggest names in EDM and went on to win her a third Grammy nomination.
JES UNLEASHTHEBEAT MIX SHOW
---

Unleash The Beat is a weekly hour long mix show featuring the hottest upcoming releases in EDM, dance floor classics, JES' new singles, collaborations, remixes and her infamous Taxigirl mashups. Join JES every week for 60 minutes of the most essential electronic music on the radio.
---
---
---
---