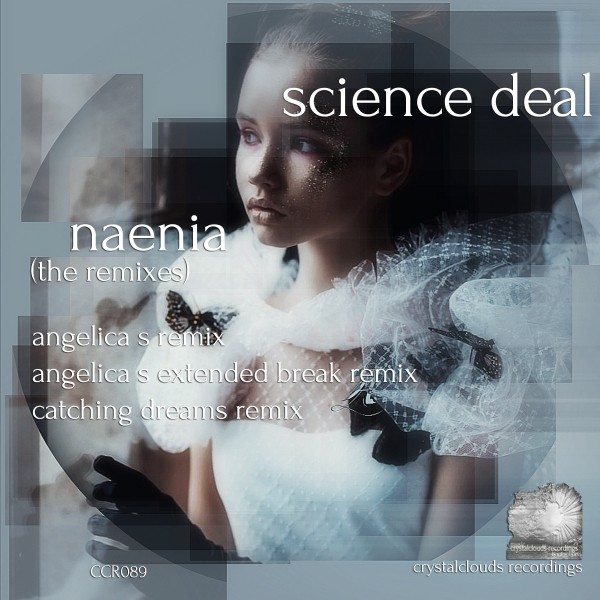 Science Deal – Naenia (Catching Dreams Remix)
play_circle_filled

01. NAENIA CATCHING DREAMS REMIX
ARTISTS -Science Deal REMIXERS - Catching Dreams

add_shopping_cart
play_circle_filled

02. NAENIA ANGELICA S REMIX
ARTISTS - Science Deal REMIXERS - Angelica S

add_shopping_cart
play_circle_filled

03. NAENIA ANGELICA S EXTENDED BREAK REMIX
ARTISTS - Science Deal REMIXERS - Angelica S

add_shopping_cart
The fans were already waiting a long time for this release, which is now a fact ! 'Science Deal – Naenia (The Remixes)'.
Goddess Of Trance Angelica S created such beautiful and emotional remixes, with such attention to every detail from all melodic parts. The breakdowns she composed are filled with beautiful and mesmerizing orchestral parts, which tell a whole musical story. She gives you her uplifting trance version 'Angelica S Remix' and the 'Angelica S Extended Break Remix) in a way that only she can. Including Angelica's beautiful vocals.
For this remixes release, Catching Dreams especially produced an Old Style Trance remix. Although completely different then the well known 'Original Mix', this remix still has all features that you would expect. Pumping rhythms, dark stabs, beautyful melodic stems and ofcourse his typical powerful climax. And proudly containing Angelica's beauty vocals.
Full Release Info:
Artist: Science Deal
Title: Naenia (The Remixes)
Versions: Angelica S Remix / Angelica S Extended Break Remix / Catching Dreams Remix)
All CCR Artwork By Angelica S
More keyboard_arrow_down
Less keyboard_arrow_up
---
Purchase album keyboard_arrow_down
---