Scheduled on
| | | | |
| --- | --- | --- | --- |
| perm_contact_calendar | schedule | | access_alarms |
| Friday | 21:00 | | 22:00 |
---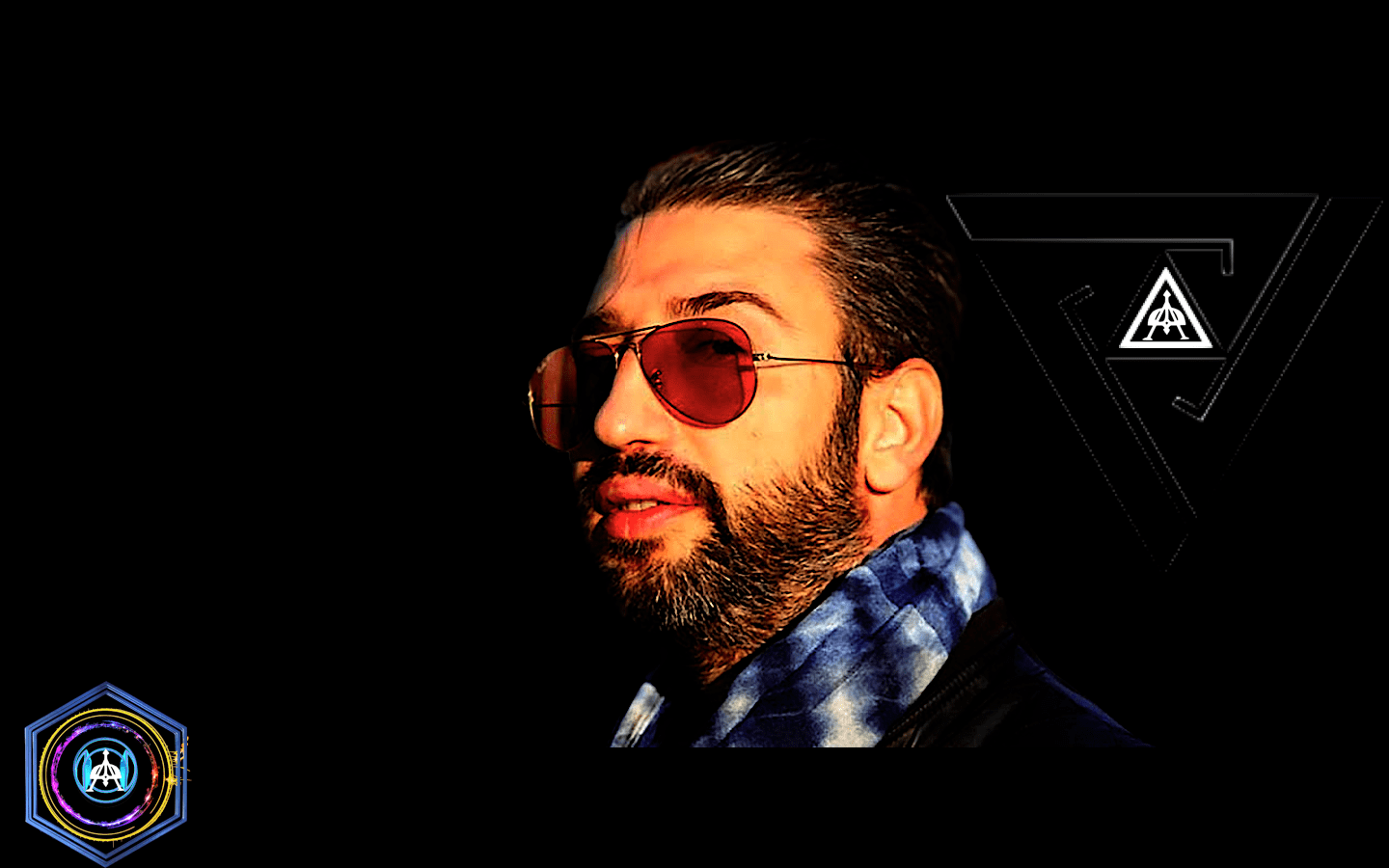 INTERNATIONAL DeeJay Italiano / Music producer/ Keyboards live performer; capace di mixare fino a 8 cdjs contemporaneamente senza l'ausilio di cuffie.
Pseudonimo di Angelo Marino.
Considerato come uno dei più quotati artisti a livello internazionale del genere Elettro-minimal House e con oltre tre decenni di carriera alle spalle, unisce sonorità minimal a risonanze elettroniche. Lo spiccato talento conferisce alle sue creazioni carisma e originalità.
Collabora all'inizio degli anni Novanta con il gruppo con DR FEELX, ICE MC, CORONA, DABLITZ, NETZWERK, con il gruppo dei DATURA, gli USURA, con il Deejay Ramirez, DIGITAL BOY e altri artisti del panorama Dance internazionale.
Coltiva la sua passione musicale anche nell'ambiente Disco collezionando esperienze in varie discoteche e Club dance italiani quali: Blu O, Domus Aurea, Histoire Discoteque, Replay, Dancin' Copacabana, Esagono, Impero, Egizia e molti altri.
In quegli anni Angelus, a diretto contatto con gli ambienti underground italiani, trova ispirazione per le sue nuove produzioni interessandosi al Mush up di generi tra House, electro e minimal.
Sempre in questi anni Angelus collabora con la redazione radiofonica di Nuova Radio Base, alla conduzione del programma The Big Box Live e al mix dello special Saturday : Masterquick.
Autore ed esecutore delle musiche dei più famosi successi ed hits dance degli anni '90 nelle classifiche di tutto il mondo, nel 2003 Angelus ha un riconoscimento come 'rivelazione dell'anno' al Premio Italia Dance Music nei Music Awards danesi, e la sua candidatura come Rivelazione Internazionale in Francia.
Nel 2012 pubblica il singolo Virus che consacra Angelus a livello internazionale.
Collabora inoltre con Carolina Marconi nella produzione del singolo Move to the Fiesta e accompagna la voce di Kevin Lopez nel singolo targato 2012 dal titolo: KISS KISS KISS .
Sempre nel 2012 collabora con il vocalist internazionale Henry Pass.
Nel 2013 Angelus produce il disco dal titolo VERTIGINE dal brand Vertigine.
Da questo progetto nasce un iter musicale che attraversa i locali italiani e internazionali e innumerevoli produzioni musicali, in collaborazione fra gli altri con:
CARL COX, TIESTO, PAUL VAN DYK, ERIC MORILLO, ARMIN VAN BUREN, DR FEELX, LADY HELENA, ADAM CLAY, MARCO MELONI, SILVANO DEL GADO, DEMETRA HAMPTON, LUCA MARTINELLI DEEJAY (m2o), KILLER FABER, MOKA DJ, GIAVA DEEJAY, MISS JAY DEEJAY, HENRY PASS (THE VOCALIST), GIANNI TESTA, REDA TALIANI, MICHAEL LEONARD, MANOLA MARCHESE, MONICA DOCCI, MISTER CASH, ANOUA RAI, L JAK, EMY ZAFF, ADENIA.
Fondatore e proprietario dell'etichetta discografica "ANGELUX D.N.A." e della "D.N.A. LABEL", linea esclusiva d'abbigliamento uomo/donna di prossima produzione.

EVENTS:
Telecom, Omnitel, Viva Tv, Mtv tour, Mazda, Alfa Romeo-Lancia, Ford,  Mercedes, Bmw, Fiat, Tele+ (party 56° e 57° Mostra del cinema di Venezia), Swatch, Sector,Heineken Jamming Festival (2003), Elita Music Festival, Peroni Nastro Azzurro, Red Bull, Absolute, Campari, Camel, Chivas Regal, Martini, Telecom, Clip Television (mostra per il decennale presso la Triennale di Milano), Armani, Diesel, Alviero Martini, Missoni, Trussardi, Istituto Marangoni, Christian Dior, Swarosky, Casadei, Custo, Phard, Strenesse, Gobbetto resine, Costume National, Combo cut , Fornarina, Mamadesignlab, Bacardi b-live, ecc.
MUSIC:
VIRUS, VERTIGINE, VERTIGINE EMATOMA, VERTIGINE NOSFERATUM, VERTIGINE ECUMENICO, ANTON FRA, VIT FRA, PIRAMIDE PLATINUM, KISS KISS KISS, MOVE TO THE FIESTA, AGOSTO, THE BOMB, NEVER LET YOU GO, TELETRASPORTO D.N.A., TELETRASPORTO MAGMA, TELETRASPORTO D.N.A. 2.0 , PIRAMIDE PLATINUM,  NEVER LET YOU GO, VERTIGINE @NOSFERATUM, IN THE GROVE,  ZIN ASIATIK PASS ,CODE, IN THE GROVE (FEAT. DEMETRA HAMPTON), PENDULUM, INFINITY, ALTARIA, J.P.M.A., NOR, CITY, D.N.A., PAPRIKA, ALIENIK, OBELIX, VERCON, THE ANGELS MESSAGES, LOCUS, ARAGON, REDIN, MOVE TO THE FIESTA REMIX & POWER, KISS KISS KISS, PENDULUM, IZARO, PROXIMUS, IMANE, THE QUEEN OF THE FOREST, OPERA 40, 3A SINFONIA, DOMINE, THE VOICE OF THE WORLD, MY SENSES, DANCE EVOLUTION, VOX, STOP WARS, TO THE CLUB, ELFIX, FLIGHT, LOVE DREAM, MOON DREAM, OCEAN DREAM, WATT, ENGAGEE, TO THE CLUB REMIX, SHAKE IT, GET DOWN, OLD SCHOOL GENERATION, VERSUS, KING KONG, PYRAMID, NEXT, NEXT REMIX, CAOS, NAFAR, IMEV, VIRUS, 76 kHZ, ORACLE, WALHALLA, WITHOUT YOU BABY, VIP COMPILATION D.N.A. VOL. 1, VERSUS, RAN, RELAX YOUR BODY HEROES, VIRDO, URBAN (HIT MANIA DANCE 2021), SONORA, CONSTRUCTION, COMING BACK, CONTROLL, DYNASTY, EVERYBODY JUMP, FEEL THE MUSIC, GALBUS, LOVE IS, LOVE SEX AMERICAN EXPRESS REMIX, METRATRON, NINE, NUMBER, PANDEMIK (2 VERSIONI), PUSH IT, THE POLICE (5 VERSIONI), TITANIKA, TRILLY REMIX, UPSIDE DOWN, VENUS, PROTOCOL, COCKTAIL, PROTOCOL 2, TAURUS, TERTUIS ORDO, URBAN REMIX.
FASHION/MUSIC:
2001DJ SET AND FOLLOWING CON BILLY MORE
2002 TOUR DJ SET IBIZA
2003 TOUR DJ SET NEW YORK
2004 TOUR DJ SET DUBAI
2005 TOUR DJ SET AMSTERDAM
2006 TOUR DJ SET BERLINO
2007 TOUR DJ SET ROTTERDAM
2008-2009 TESTIMONIAL ROMA, MILANO, FIRENZE
2010 TOUR DJ SET ITALIA, IBIZA, PALMA, TUNISI, DAKAR, BEIRUT, ROTTERDAM
2011 TOUR DJ SET ITALIA, NEW YORK, ASIA, CANADA, DUBAI
2012 COLLABORAZIONE CON HENRY PASS @m2o
2013 COLLABORAZIONE CON DR FEELX FEEL REEL,
Coppa Allianz Bank: RAI – ARGOS Soccer TEAM SPECIAL GUEST STAR ANGELUS MARINO
Altra squadra che ha aderito all'iniziativa è stata la Nazionale DJ, guidata dal DJ Angelus Marino
Premio Amicizia 2013 Special Edition: ARGOS Soccer SPECIAL GUEST STAR ANGELUS MARINO
2014 TOUR VERTIGINE NEW YORK, DUBAI, ITALIA, AMSTERDAM
2015 TOUR BERLINO, PARIGI, IBIZA, BARCELLONA, SLOVENIA, BUCAREST, ROTTERDAM, LONDRA
2016 TOUR ITALIA, MAROCCO, IBIZA, MIAMI, FRANCIA, OLANDA,
2017 TOUR MIAMI, LOS ANGELES, SPAGNA, MAROCCO, OLANDA, DUBAI, ITALIA, GERMANIA, AUSTRALIA, FLORIDA, SYDNEY, TOKYO
SERATA DI BENEFICENZA (UNA MANO PER LA SPERANZA ), MILANO -HOSTERIA DELLA MUSICA
SERATA DI BENEFICENZA "ASSOCIAZIONE PRO TETTO" TEATRO LIBERTY DARIO FO E FRANCA RAME, MILANO
EVENTO BILLLBOARD, 55 CLUB – MILANO
EVENTO REBEL, BYBLOS MILANO
2018 TOUR U.S.A. (LAS VEGAS, MIAMI, LOS ANGELES), DUBAI, INGHILTERRA, SPAGNA, OLANDA, AFRICA (MAROCCO, TURCHIA, NIGERIA, BOTSWANA, EGITTO), ITALIA, SVIZZERA, AUSTRALIA (SYDNEY), FRANCIA (BORDEAUX), LIBANO.
2019 TOUR DUBAI, TURCHIA, ALGERIA, BOTSWANA, LAGOS (NIGERIA), PORTOGALLO, ITALIA, INGHILTERRA, FRANCIA, IBIZA, MAROCCO (ELECTRO MUSIC FESTIVAL, MARRAKECH CAMILON FESTIVAL), MIAMI, NEW YORK, SYDNEY, LIBANO, TOKYO, BANGKOK, COTONOU, WEST AFRICA, REPUBLIC OF BENIN, ABU DHABI, THAILANDIA, ATENE, BALI, MALTA, FORMENTERA, IBIZA.
2020 MIAMI, INSTAMBUL, USA
CLUBS:
Dancing CopaCabana Volturino (FG), Domus (FG), Histoir (FG) , Esagono (Pietra M.), Bluò (FG), Magic Fly (San Bartolomeo BN ), Echoes (Misano Adriatico), Titilla@Cocorico', Pacha(Ibiza), No Name ( Ibiza), Egg (London ), Wag (London), Camelot (Amburgo), Ral (Lugano), Pacha (Lugano), Cavo Paradiso (Mykonos), Pacha (Palmadi Majorca), Rex (Parigi), Roxy ( Amsterdam), Le Passage (Vienna), Club Yellow (Tokyo), Les Bain Douches (Parigi), Cult Club ( Losanna), Bypass (Ginevra), Magazzini Generali (Milano), Supperclub (Roma – Istanbul), Cafe Solaire (Milano ),  Fluid (Bergamo), Hollywood (Milano), Cafe' Atlantique (Milano), Plastic (Milano), Tutti i Frutti (Milano), Old Fashion (Milano), Le Jardin (Milano), Club Magnolia ( Milano), Hollywood (Milano), Tunnell ( Milano), Lift (Milano), Pervert (Milano), Divina (Milano), Borsa Club (Mantova), Kama Kama (Lucca), Insomnia (Pisa), Seven Apple (Marina di Pietrasanta), Gradiska (Perugia), Red Zone (Perugia), Fitzcarraldo (Arezzo), Full Up (Firenze), Twiga (Forte dei Marmi ),  Universale (Firenze), Tenax (Firenze), Fever (Lucca), Le Palais (Padova) , Byblos (Misano Adriatico), Kinky (Bologna), Link (Bologna), Kassero (Bologna), Cap Creus (Imola), Maffia (Reggio Emilia), La Capannina (Alassio), Luna Rossa (Asti), Mediterraneo (Asti), Xl (Asti), Crossover (Torino), Metropolis (Caserta), Nabilia (Napoli), Arenile ( Napoli ), Velvet (Napoli), Ciclope (Palinuro), Jubilee (Bisceglie), Club 55 (Milano), Hosteria della Musica (Milano), Byblos (Milano), Palace (Sydney), Kodeon Club (Tokyo), Victory Morgana Bay (Sanremo) ecc.
PREMI:
RED APPEL DISCO GOLDEN GERMANIA
AMSTERDAM VIP MEDUSA FILM
PREMIO GRANDI ARTISTI INTERNAZIONALI VENEZIA "LEONE D'ORO" STRA
PREMIO TOP DJ AWARDS MUSIC 2017
PREMIO NO VIOLENCE
PREMIO TOP WORLD DJ 2017
VINCITORE MIGLIOR PROGRAMMA MUSICALE MIXCLOUD ANNO 2018: "TELETRASPORTO D.N.A. DIXIT" BY ANGELUS MARINO:
( 
)
AMBASCIATORE O.N.U.  PER LA PACE NEL MONDO
AMBASCIATORE UPF CENTER MEDICAL
AMBASCIATORE DI PACE IN ITALIA ED EUROPEO OMBB PER LA PACE NEL MONDO
"VERTIGINE" è anche il nome di un'organizzazione di eventi e serate che si svolgono in diverse zone d'Italia e all' Estero. Nasce come progetto multimediale dedicato interamente alla cultura giovanile.
Ideato e realizzato attraverso la collaborazione di professionisti operanti da oltre 10 anni nel settore dello spettacolo e della comunicazione (tra cui Angelus Marino) e vanta una serie di nomi di altissimo rilievo e di partnership con le più importanti redazioni radiotelevisive.
Il progetto Vertigine propone un concetto del divertimento senza eguali, che assorbe dal "basso" le correnti evolutive e le essenze culturali e stilistiche di un presente che è in continuo divenire. Vertigine ha uno stile unico, un'atmosfera sensazionale che è il risultato di una ricerca artistica dalla quale emerge con forza la volontà di trasformare le tendenze in puro movimento sonoro.
Il linguaggio degli spettacoli si esprime nelle performances dance, nelle animazioni cine-teatrali e nelle manifestazioni ad alto impatto emotivo. Le espressioni musicali oniriche ed inquietanti, dalle quali deriva lo stile unico di Vertigine, conferiscono al progetto una nota di trasgressione. L'unicità di una notte Vertigine si esprime nelle proiezioni del genere horror e dark, nella musica sempre all'avanguardia e nel pubblico.
Nel progetto Vertigine collaborano i djs: Angelus Marino, DR FEELX, Naike Rivelli, Deborha Orlandini, Adam Clay, Killer Faber, Moka DJ, Marco Meloni, Silvano Del Gado , Giava dj , Missy Jay , Luca Martinelli m2o, special voice Henry Pass.
Il loro è un mix fra: Electro Minimal House, techno, trance, deep-house e jungle garage-house. Il Cast di animazione è formato da ragazze Immagine, ballerine e Drag Queen.
Le serate Vertigine si svolgono nel periodo invernale ed estivo.
All'interno del sito ufficiale di Vertigine (attualmente in lavorazione), troverete i contributi foto, audio e video delle varie serate e molte altre informazioni sugli eventi organizzati.
INTERNATIONAL DJ ANGELUS MARINO
FUSIONE NEL PROGRAMMA INTERCONTINENTALE
THE MUSIC MACCHINE
NUOVO GENERE MUSICALE ELECTRO MINIMAL HOUSE TECNO DANCE EDM TRANCE
Progetto Love on Pace Angelus Marino e Dr Feelx Ferma in giro per il mondo
>>>>><<<<<
DJ World: Che genere di musica produci e suoni?
"ELECTRO MINIMAL HOUSE TECNO EDM TECK HOUSE COMMERCIALE DANCE TRANCE"
DJ World: Quali sono i tuoi progetti futuri?
 "I MIEI PROGETTI FUTURI SONO DI PORTARE AVANTI UN PROGETTO, ERA IL VOLERE DI UN PERSONA A ME MOLTO CARA DECEDUTA A GENNAIO 2017, ERA IL MIO COLLEGA DR FEELX"